This was one lucky adventurer who started with plate mail. Sweet!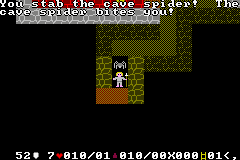 Cave spiders are not tough opponents. Be careful as the Giant Spider isn't nearly as simple to defeat!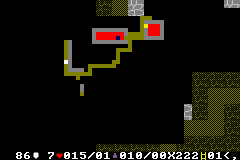 This shows the minimap in action, giving an overview of the current dungeon level - at least, as far as has been explored!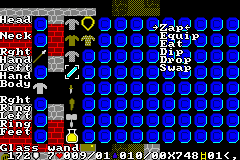 After a bit of adventuring, I had acquired some loot! What does this glass wand do? Let's zap it and find out!